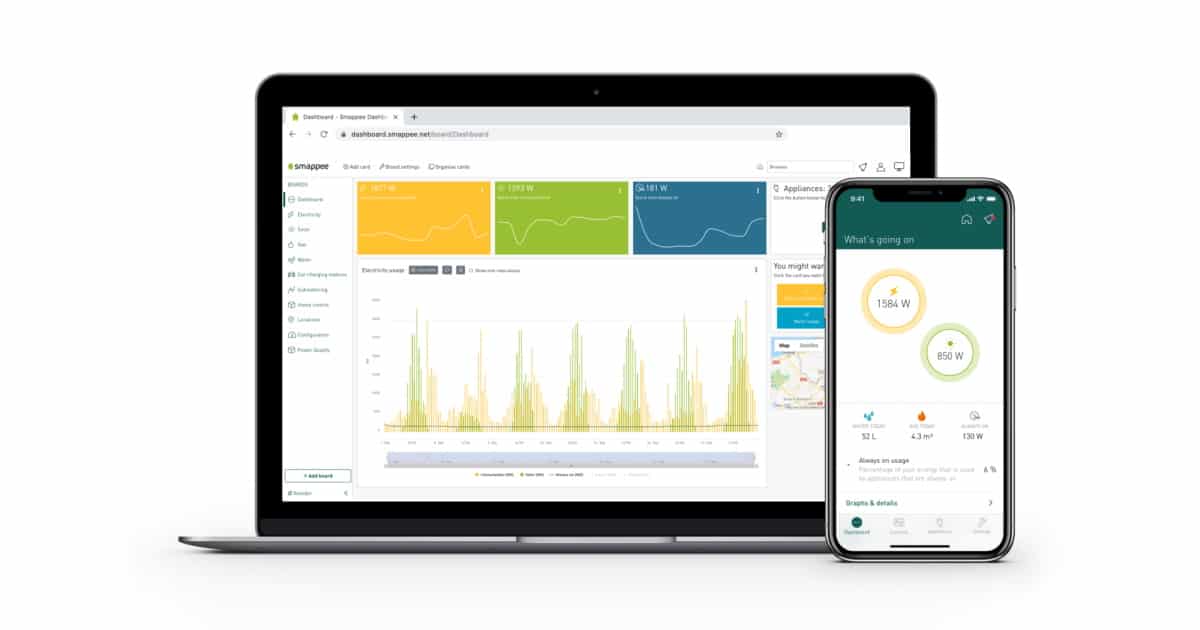 Submetering & Reporting per Australian NCC Section J8.3 with Smappee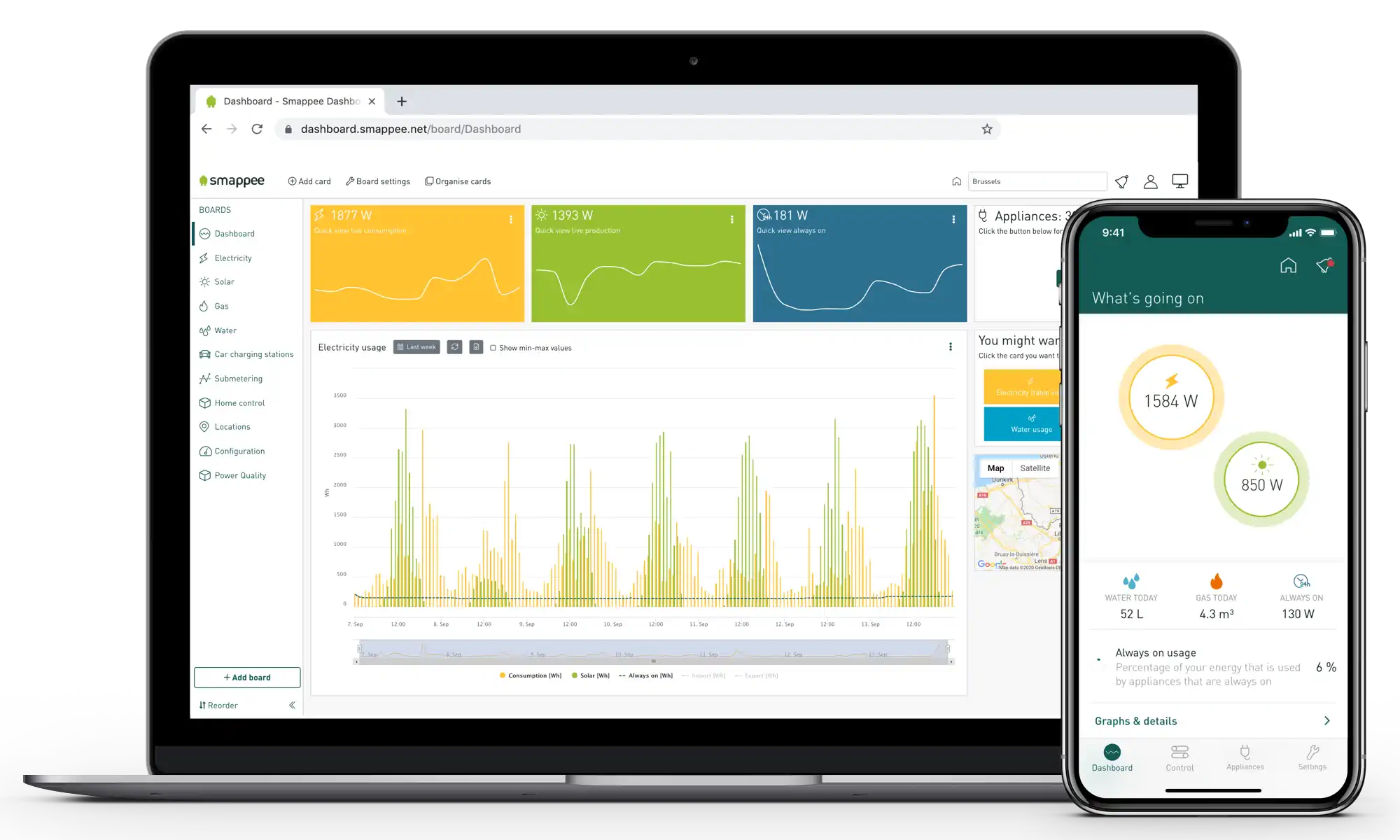 Smappee provides a cost effective, plug and play solution to meet the Australian national construction code requirements for energy monitoring and reporting..
The latest revision of the Australian National Construction Code and in particular NCC 2019 Volume One – section J8.3 Facilities for energy monitoring, means a lot when it comes to power metering and gathering historical usage data for light, power and other sub distribution circuits.
New 2019 Requirements
As of the 1st of May 2019 in NSW, VIC, SA, QLD and NT, and from the 1st of June 2019 in ACT the new standards require essentially all sub-distribution boards installed in large commercial facilities to have power meters installed and require the historical time of use data to be captured and accessible via a common data hub/monitoring system.
---
J8.3 Facilities for energy monitoring
(a) A building or sole-occupancy unit with a floor area of more than 500 m2 must have an energy meter configured to record the time-of-use consumption of gas and electricity.
(b) A building with a floor area of more than 2 500 m2 must have energy meters configured to enable individual time-of-use energy consumption data recording, in accordance with (c), of the energy consumption of—
(i) air-conditioning plant including, where appropriate, heating plant, cooling plant and air handling fans; and
(ii) artificial lighting; and
(iii) appliance power; and
(iv) central hot water supply; and
(v) internal transport devices including lifts, escalators and moving walkways where there is more than one serving the building; and
(vi) other ancillary plant.
(c) Energy meters required by (b) must be interlinked by a communication system that collates the time-of-use energy consumption data to a single interface monitoring system where it can be stored, analysed and reviewed.
(d) The provisions of (b) do not apply to a Class 2 building with a floor area of more than 2 500 m2 where the total area of the common areas is less than 500 m2.
---
Previously the requirement for metering of these sub-circuits required no data gathering and meters did not need to be connected to a communications network and monitored by a common system; e.g. BMS (building management system) or EMS (energy management system). Power meters could simply be installed and essentially forgotten.
Better Utilisation of Installed Meters
This is a great initiative to ensure that installed power meters are able to provide functional and accessible insights into a facility's energy usage, offering potential cost savings by allowing property managers and/or tenants to make informed decisions about the way they consume energy. However, connecting sometimes hundreds of power meters to a common network and implementing a system to monitor and capture power usage data can be very costly, often in the range of tens if not hundreds of thousands of dollars.
Enter Smappee Infinity
This is where the Smappee Infinity range of distributed power monitoring and control equipment, including cloud-based data acquisition and reporting, provides a cost-effective solution compared to traditional power monitoring systems and devices.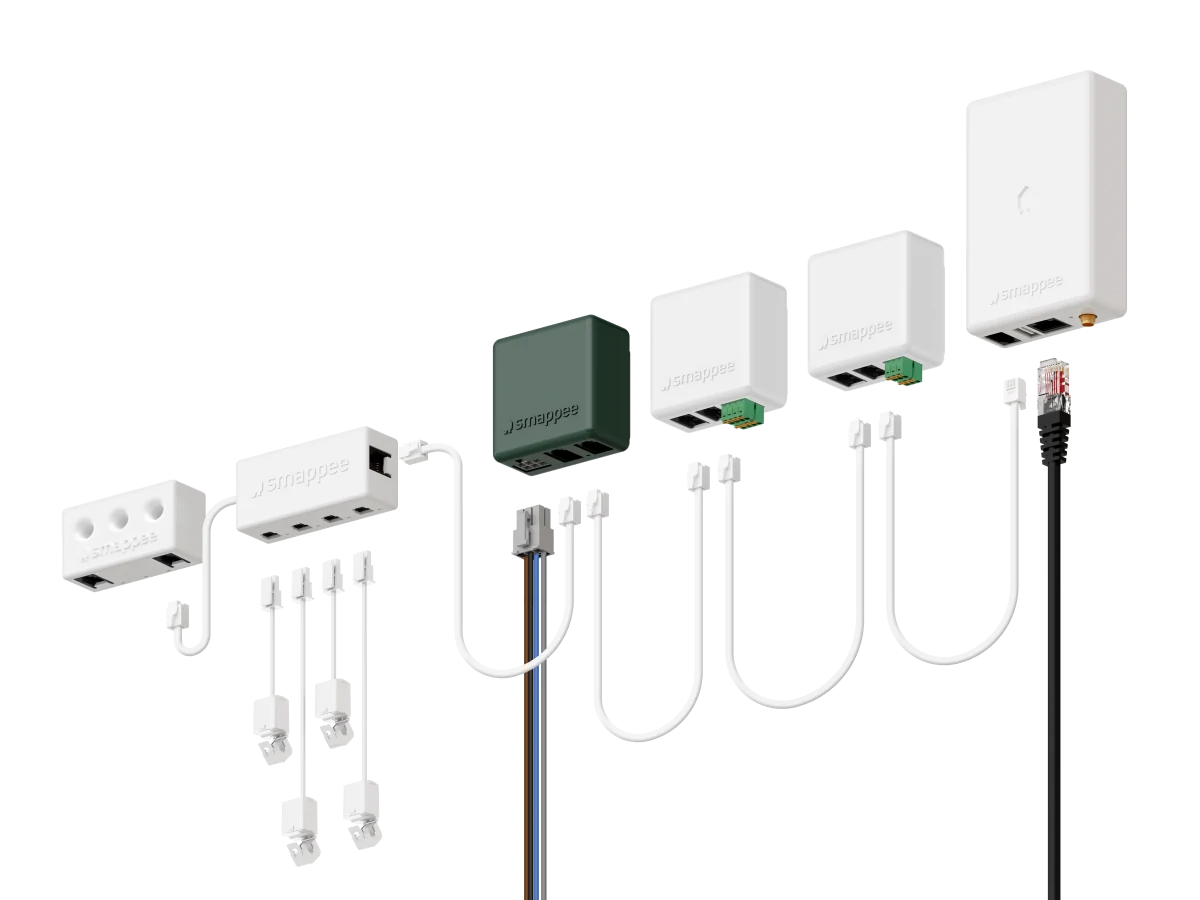 Meets Requirement for a Single Interface Monitoring System
The Smappee dashboard provides the functionality to view multiple locations (Smappee systems) from the one online interface. This is called the locations function and allows for easy access to real-time and historical energy usage data at multiple switchboards. This feature works with both multiple MSBs and DBs in the same facility, or located anywhere in the world.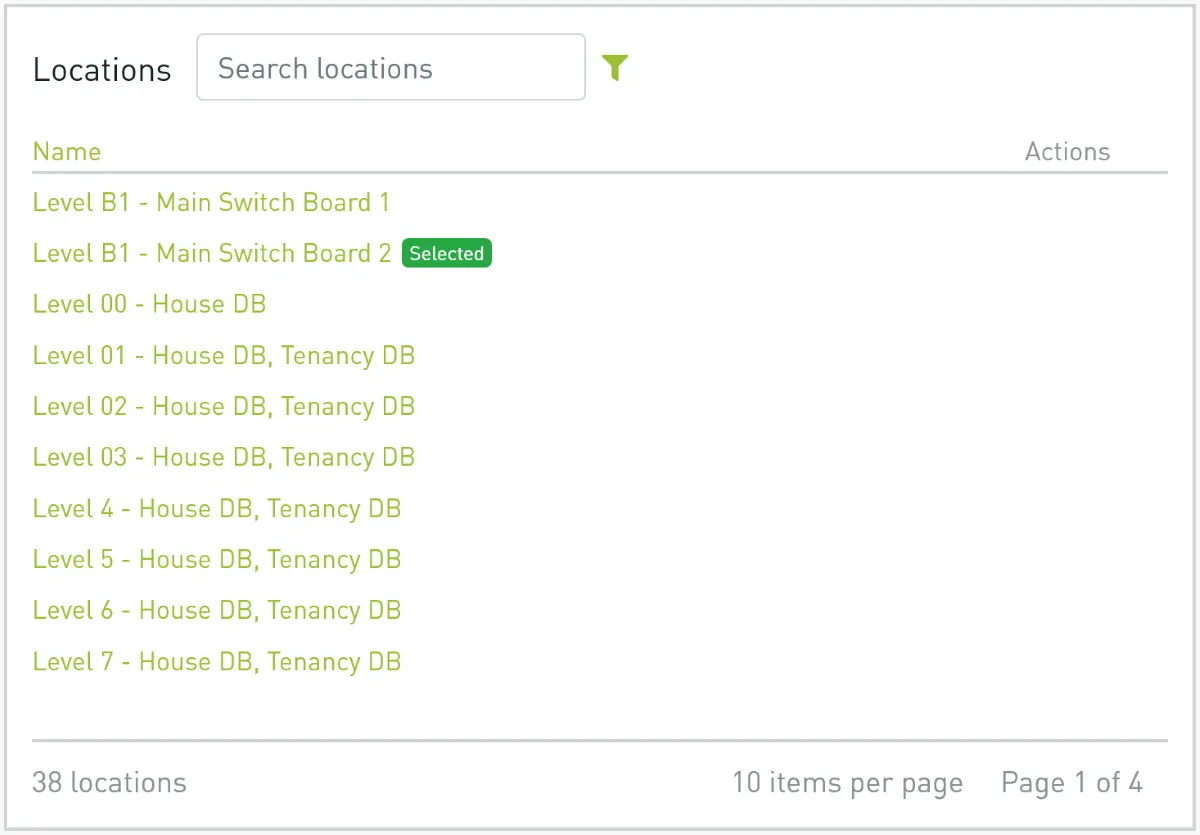 Modular Design
The Smappee infinity range of power monitoring devices allows for essentially one device to monitor up to twenty-eight single-phase circuits, seven three-phase circuits or any combination of up to twenty-eight current inputs. This delivers a significant reduction in hardware costs due to the modular design of Smappee Infinity power monitoring solution.
Data Gathering and Reporting
In addition to the benefits provided by this unique hardware solution, data gathering of power usage can be carried out in one of two ways. The Smappee system can provide Modbus-RTU over RS-485 or Modbus-TCP/IP over WiFi (Ethernet option to be released soon), which can be connected via high level interface to a BMS or EMS.
Alternatively, with the use of the Smappee Genius, Ethernet or WiFi gateways data gathering can be carried out via the cloud-based monitoring and data storage service included with the hardware at no additional cost by Smappee (incl. 5-year license).
Cloud-based monitoring only requires an internet connection to work and the Genius can achieve this via an Ethernet or WiFi connection to a local network connected to the internet, or with the use of a 4G cellular modem.
Gas and Water Monitoring
In addition to power monitoring, Smappee also offers a range of input devices that can be used to collect pulse outputs via an S0 directly or with the assistance of an optical or magnetic sensor. This means that gas and water consumption can also be monitored by the same system.
Save with Smappee
When taking all of the above into account the cost for a Smappee Infinity energy monitoring system to meet the NCC section J8.3 requirements including hardware and cloud-based software is only a fraction of the cost compared to many custom engineered systems. It makes sense to consider Smappee for commercial power monitoring as the advantages can be significant from both a technical and cost perspective.
For more information on how Smappee can provide a cost effective metering solution per the BCA requirements, check out the Smappee Infinity overview Smappee Infinity Energy Management System.