Advantages of Charging with the EV Wall
The Smappee EV Wall provides a elegant, intelligent, and efficient solution for electric vehicle charging in homes and businesses requiring a single output charger.
By installing the Smappee EV Wall, users are able to enjoy the following features:
Charging for Both Single & Three-Phase Applications
The EV Wall works with both single-phase and three-phase power.
Up to 7.4kW output for single-phase charging
(32A @ 240V AC per connector)
Up to 22kW output for three-phase charging
(32A @ 415V AC per connector)
Advanced Reporting via Smappee Online Dashboard & App
The Smappee EV Wall electric vehicle chargers can be monitored and controlled using the Smappee online dashboard and smartphone app.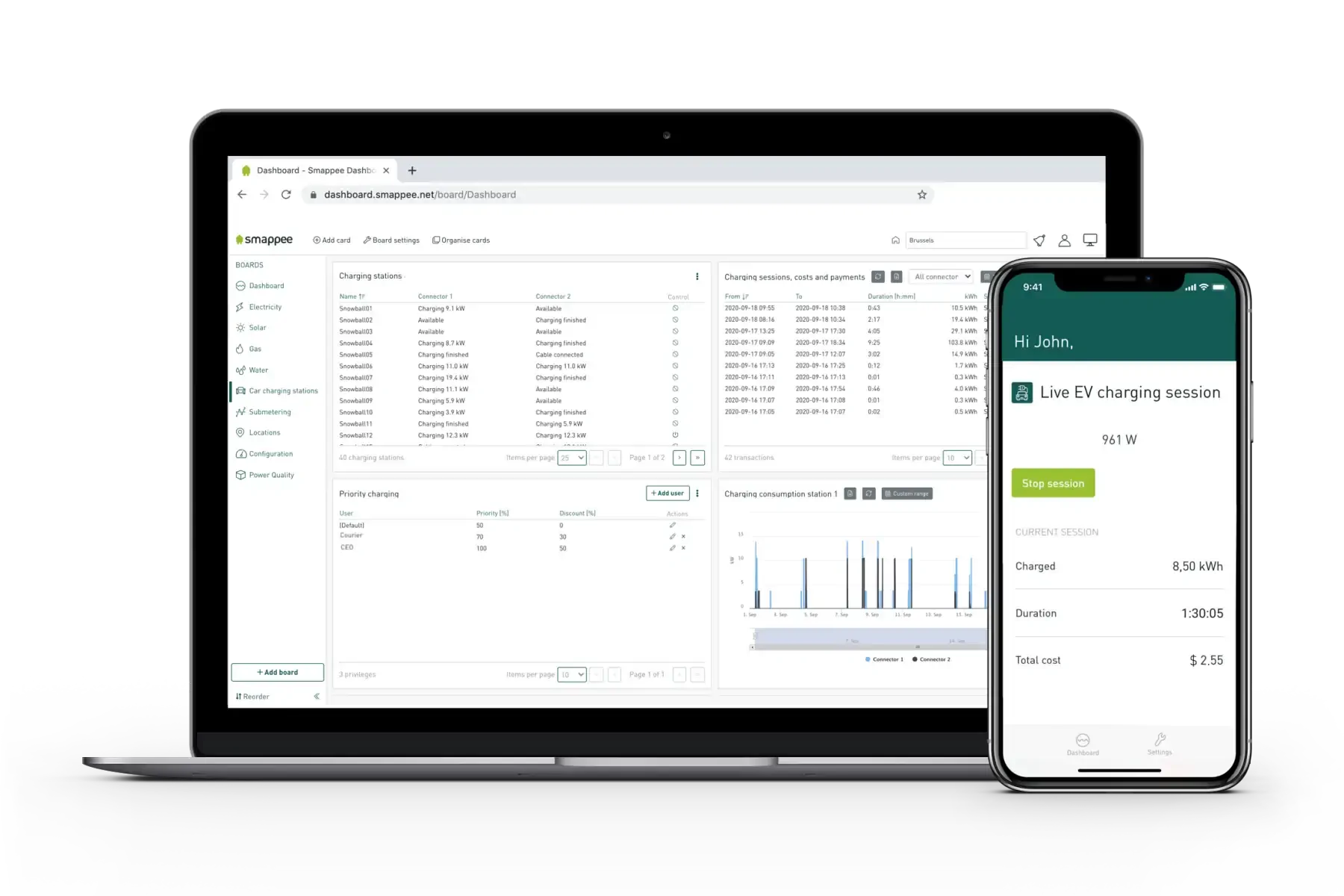 Part of the Smappee Monitoring & Control Ecosystem
Includes Dynamic Load Balancing & Smart Charging
The EV Wall comes with the ability to monitor the grid, solar, plus the EV charger circuit so you can track consumption along with adding some smarts to your charging sessions.
You can even expand the system to monitor all of the circuits in you home by adding additional current clamps.
For single phase homes just install the included current clamps onto the relevant cables to access monitoring and smart charging.
For three-phase homes you might need some additional CTs to monitor grid and solar.
Dynamic Load Balancing
When you install the EV Wall you set the maximum import from the grid, the integrated smarts will adjust the output of the charger to protect your home from overload.
Smart EV Charging
The smart charging function prioritises the use of excess solar power during the day and off-peak rates overnight so that you charge your vehicle at the lowest cost possible. Just add your time of use tariffs, set your desired charge level, and the time it needs to be charged by.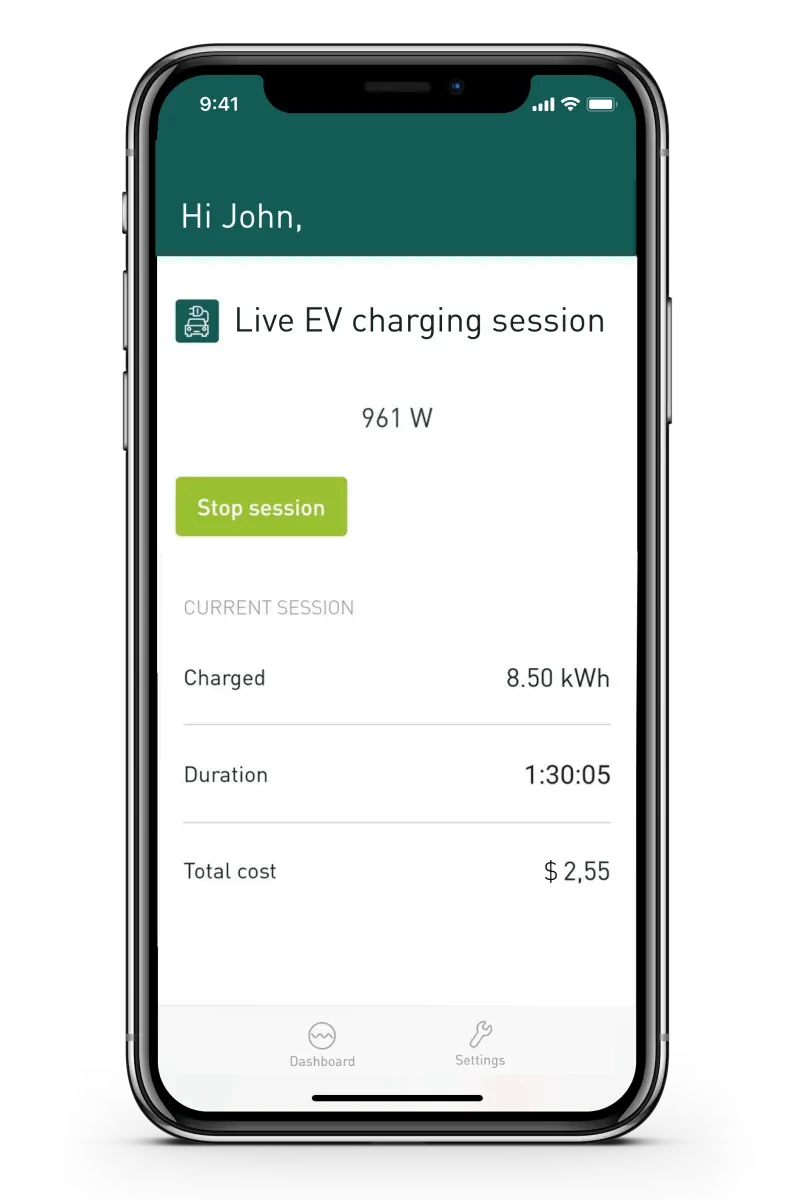 Optimised Self-Sufficiency using Smart Monitoring & Control
Charge with Excess Solar Power During the Day & Off-Peak Rates Overnight
The EV Wall comes with an integrated Smappee Infinity system allowing users to enable the smart charging function which prioritises the use of excess solar power during the day and off-peak rates overnight.
The output of the charger is dynamically controlled so that only excess solar power is used for charging during the day. The charger then waits until off-peak rates to top up the charger to the desired level.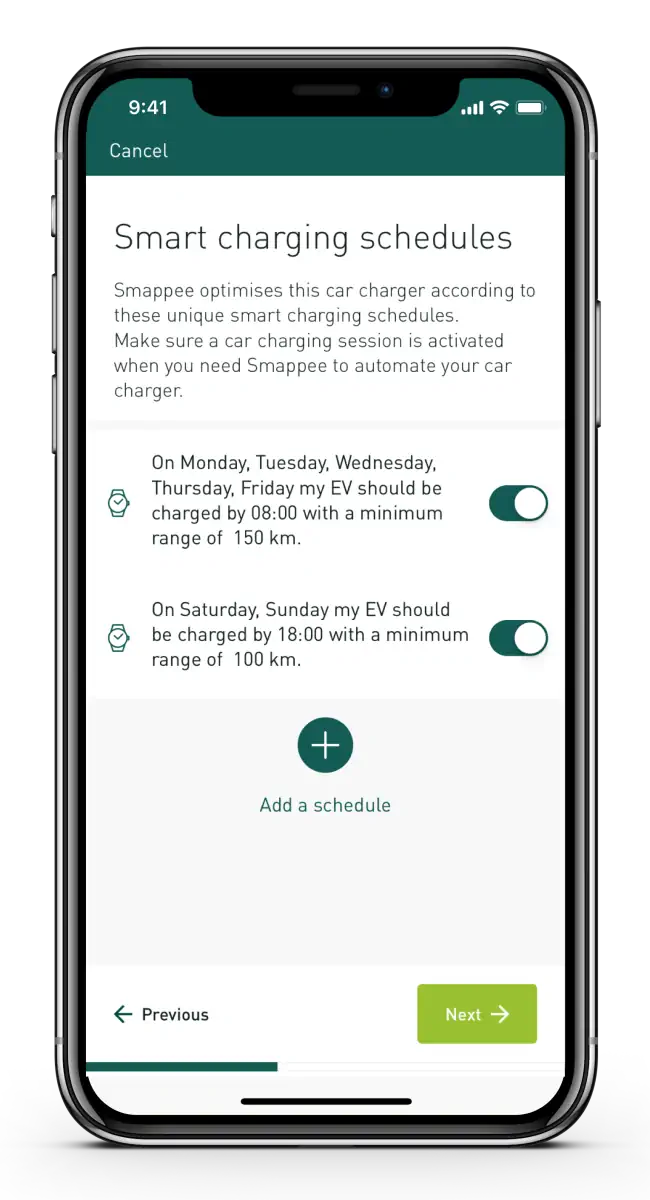 Get in Touch for More Info
Phone us on 1300 878 287 or send a message…
Complete and submit the enquiry form below and we'll get back to you ASAP