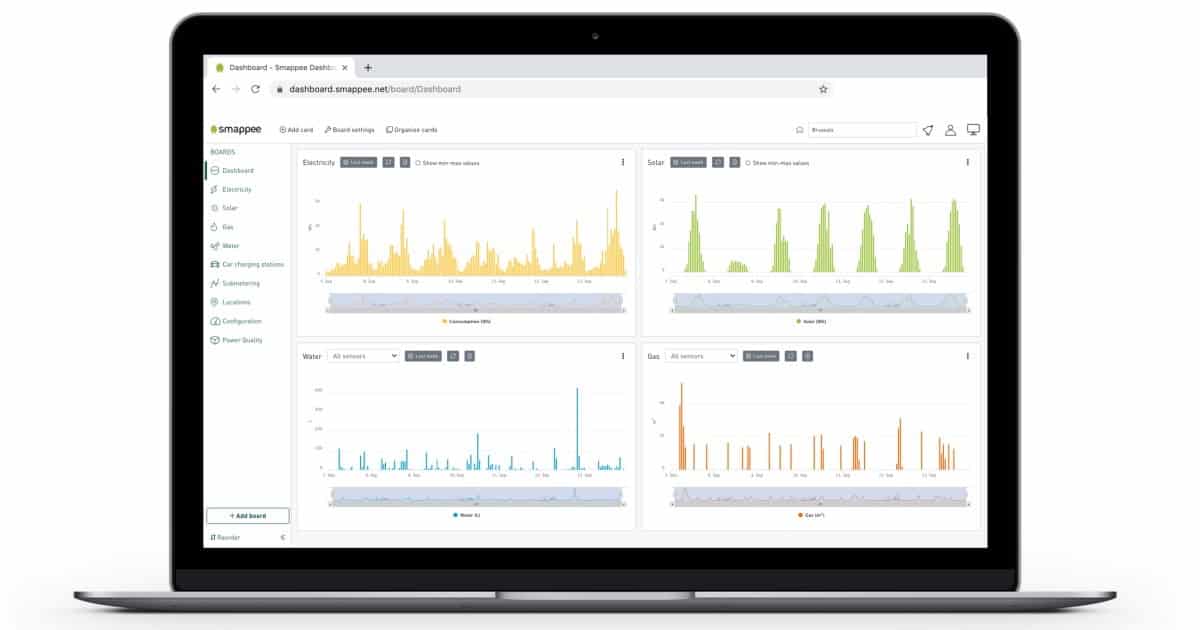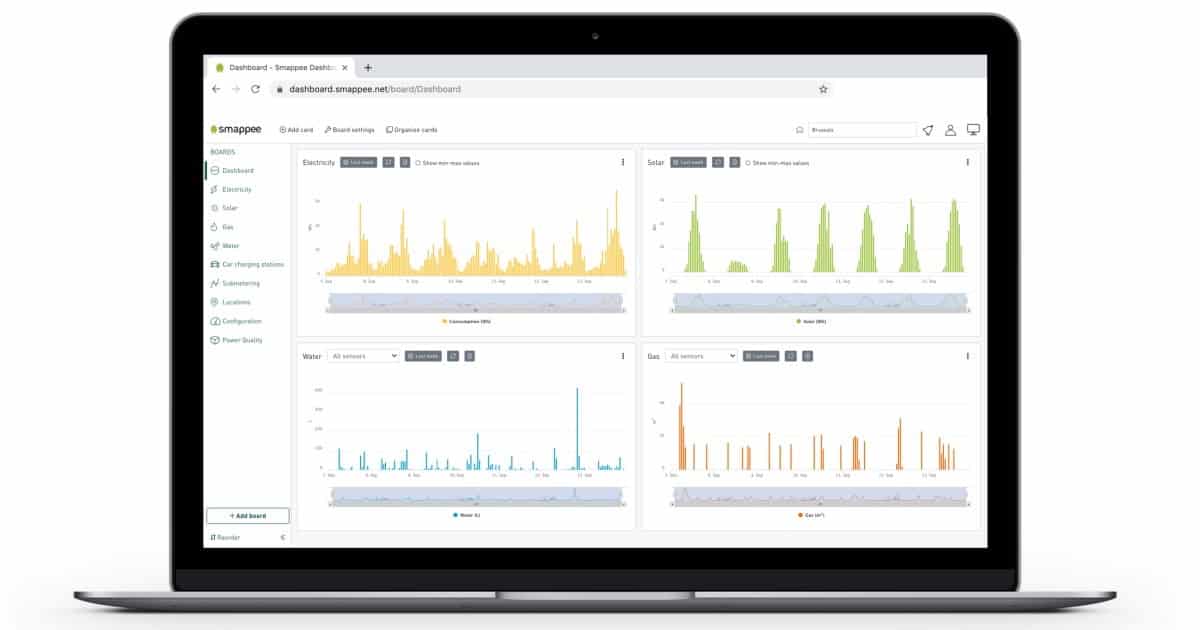 Smappee provides a cost effective, plug and play solution to meet the Australian national construction code requirements for energy monitoring and reporting..
The latest revision of the Australian National Construction Code and in particular NCC 2019 Volume One – section J8.3 Facilities for energy monitoring, means a lot when it comes to power metering and gathering historical usage data for light, power and other sub distribution circuits.
New 2019 Requirements
As of the 1st of May 2019 in NSW, VIC, SA, QLD and NT, and from the 1st of June 2019 in ACT the new standards require essentially all sub-distribution boards installed in large commercial facilities to have power meters installed and require the historical time of use data to be captured and accessible via a common data hub/monitoring system.
---
J8.3 Facilities for energy monitoring
(a) A building or sole-occupancy unit with a floor area of more than 500 m2 must have an energy meter configured to record the time-of-use consumption of gas and electricity.
(b) A building with a floor area of more than 2 500 m2 must have energy meters configured to enable individual time-of-use energy consumption data recording, in accordance with (c), of the energy consumption of—
(i) air-conditioning plant including, where appropriate, heating plant, cooling plant and air handling fans; and
(ii) artificial lighting; and
(iii) appliance power; and
(iv) central hot water supply; and
(v) internal transport devices including lifts, escalators and moving walkways where there is more than one serving the building; and
(vi) other ancillary plant.
(c) Energy meters required by (b) must be interlinked by a communication system that collates the time-of-use energy consumption data to a single interface monitoring system where it can be stored, analysed and reviewed.
(d) The provisions of (b) do not apply to a Class 2 building with a floor area of more than 2 500 m2 where the total area of the common areas is less than 500 m2.
---
Previously the requirement for metering of these sub-circuits required no data gathering and meters did not need to be connected to a communications network and monitored by a common system; e.g. BMS (building management system) or EMS (energy management system). Power meters could simply be installed and essentially forgotten.
The main intent of these changes to the national construction code is to allow the energy usage data to be utilised by tenants, owners, and facilities managers to identify opportunities to improve efficiency and reduce energy costs. The individual requirements for interval data and how long the data is stored is dependant on the facility itself.
More information on the requirements for submetering per section J8.3 and the intended purpose for the metering system can be found in the Energy Efficiency Handbook – NCC Volume One, which can be downloaded from this page on the Australian Building Codes Board (ABCB) website.
Better Utilisation of Installed Meters
This is a great initiative to ensure that installed power meters are able to provide functional and accessible insights into a facility's energy usage, offering potential cost savings by allowing property managers and tenants to make informed decisions about the way they manage energy.
However, connecting sometimes hundreds of power meters to a common network and implementing a system to monitor and capture power usage data can be very costly, often in the range of tens if not hundreds of thousands of dollars.
Enter Smappee Infinity
The Smappee Infinity system provides a perfect solution for these networked energy monitoring requirements.
Each modular system can be expanded to monitor up to 28 circuits including conductors rated up to 4,000A.
Furthermore, multiple systems can be added to a single site and all of the data can be reported from the same dashboard.
In addition to power monitoring, the Smappee Input Modules can be used to monitor gas and water consumption by interfacing via pulse output.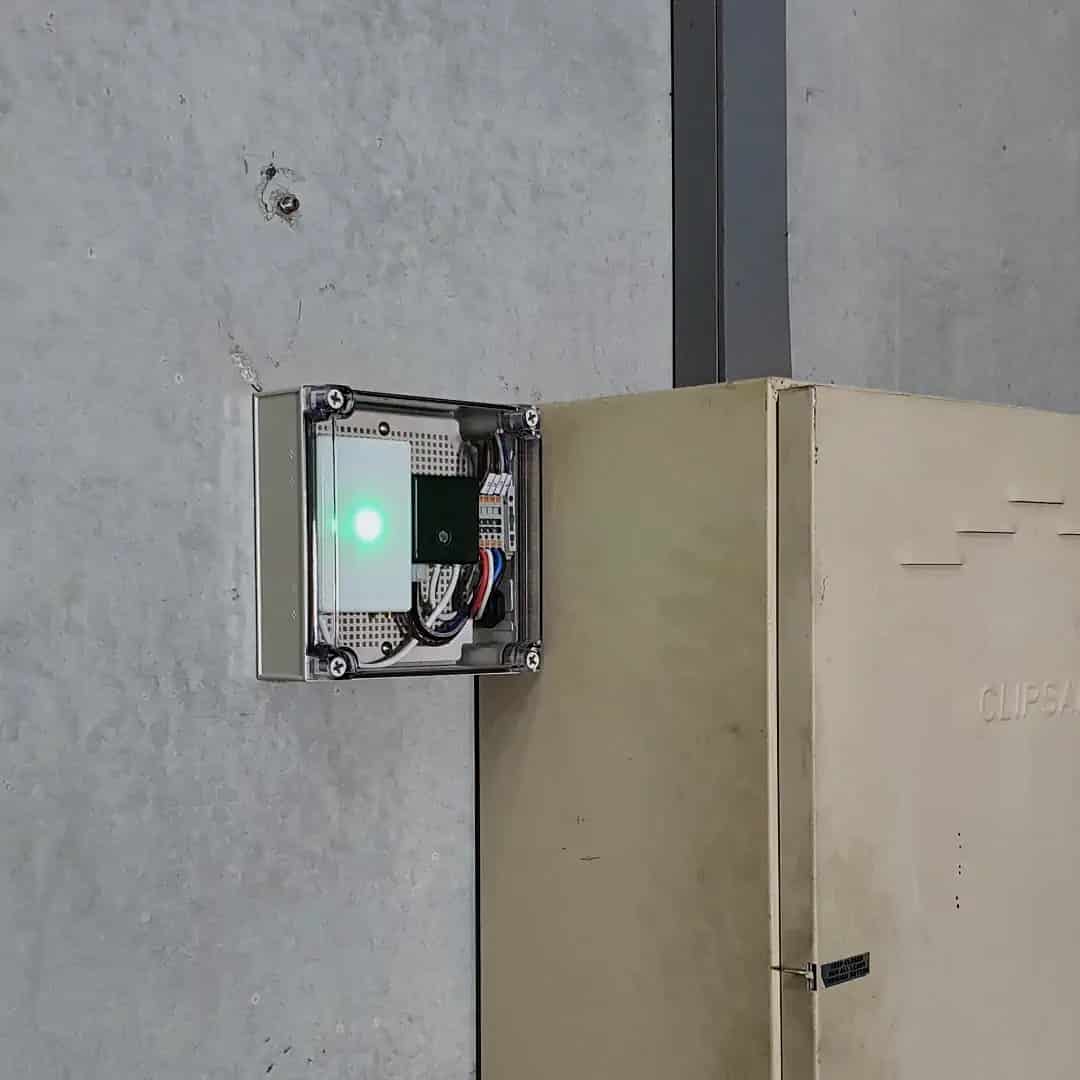 Modular Design
The Smappee Infinity range of power monitoring devices allows for one system (Gateway + Power Box + CT Hubs / CTs) to monitor up to twenty-eight conductors. This can be a combination of single and three-phase circuits.
The current clamps range from 50A all the way up to 4,000A, meaning this solution can be used for small commercial buildings all the way up to multi-level facilities with large main feeds from the grid.
By utilising this modular platform end-users can gain large cost savings compared to purchasing and installing multiple power meters, networking equipment, and a custom reporting platform.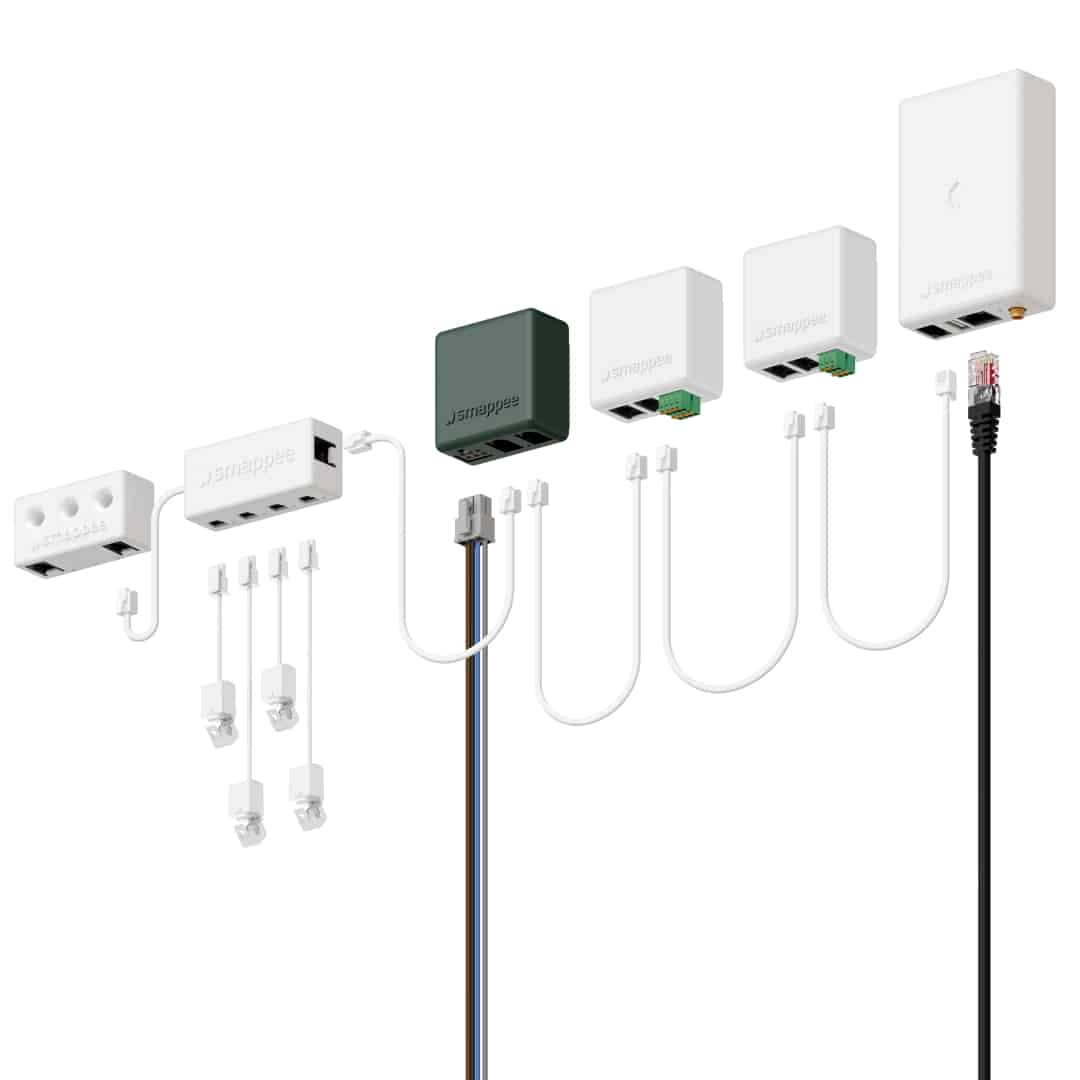 Meets Requirement for a Single Interface Monitoring System
Leveraging IoT technology the Smappee dashboard provides the functionality to view multiple Infinity systems from the one online interface.
Each system can be viewed individually, or a common board can be created showing historical data from all systems connected to a single site.
This is called the locations function and allows for easy access to real-time and historical energy usage data at multiple switchboards.
This feature works with both multiple MSBs and DBs in the same facility, or located anywhere in the world.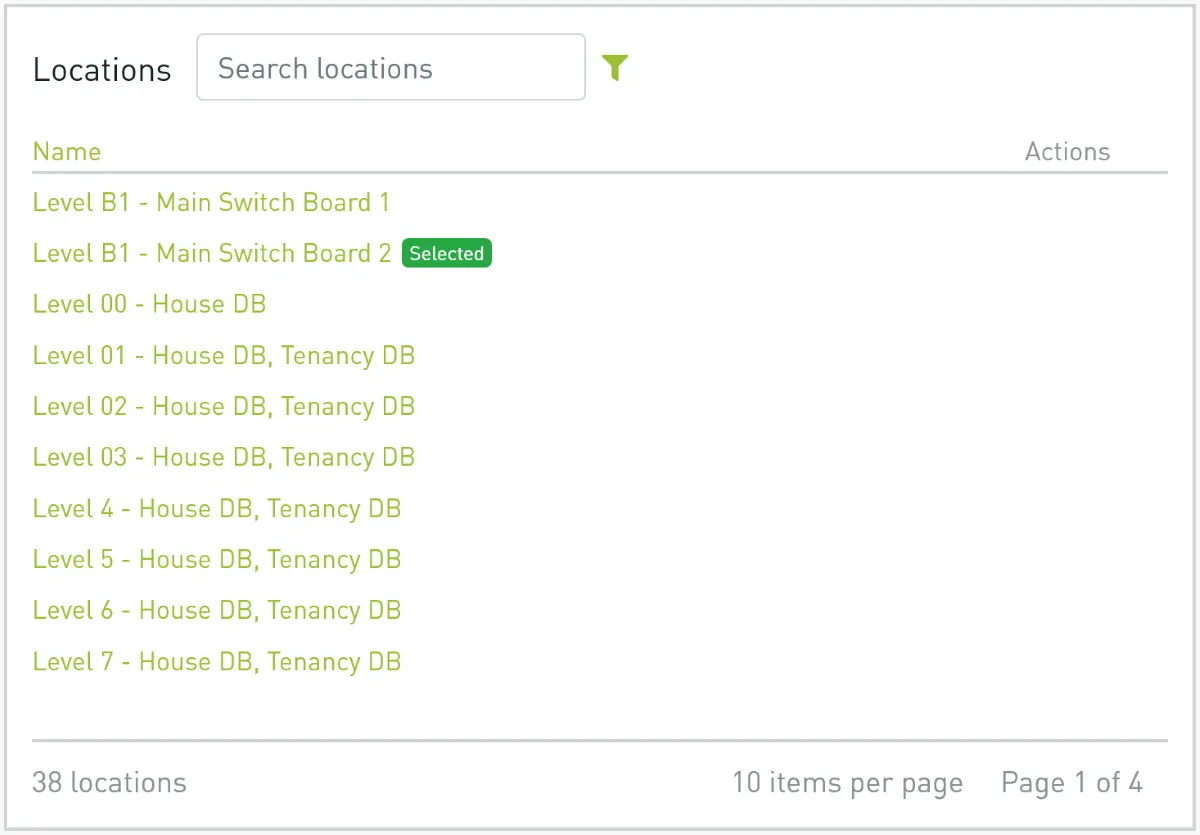 Data Gathering and Reporting
In addition to the benefits provided by Smappee's modular hardware solution, data gathering of power usage can be carried out in one of two ways.
Users can utilise the Smappee online dashboard for historical and real-time reporting, including the ability to download data to a spreadsheet file.
The Connect gateway can also provide Modbus-TCP/IP over Ethernet, which can be connected via high level interface to a BMS or EMS.
The cloud-based reporting platform only requires an internet connection to work and the gateway options can achieve this via an Ethernet or WiFi connection to a local network connected to the internet There is also the option to use a 4G USB dongle with the Genius gateway.
Data Storage and Interval Data
The gateway devices will store local data for 24-48 hours in the case that an active internet connection is lost. This is model dependant with the Genius providing 48 hours backup and the Connect series providing 24 hours.
Once the data is stored to the cloud users can access interval data down to 5 minutes for 30 days, hourly data for 90 days, and daily data for up to 12 months.
Gas and Water Monitoring
In addition to power monitoring, Smappee also offers a range of input devices that can be used to collect pulse outputs via an S0 directly or with the assistance of an optical or magnetic sensor. This means that gas and water consumption can also be monitored by the same system.
Save with Smappee
When taking all of the above into account the cost for a Smappee Infinity energy monitoring system to meet the NCC section J8.3 requirements including hardware and cloud-based software is only a fraction of the cost compared to many custom engineered systems. It makes sense to consider Smappee for commercial power monitoring as the advantages can be significant from both a technical and cost perspective.
For more information on how Smappee can provide a cost effective metering solution per the BCA requirements, check out the Smappee Infinity overview Smappee Infinity Energy Management System.
Get in Touch for More Info
Phone us on 1300 878 287 or send a message…
Complete and submit the enquiry form below and we'll get back to you ASAP