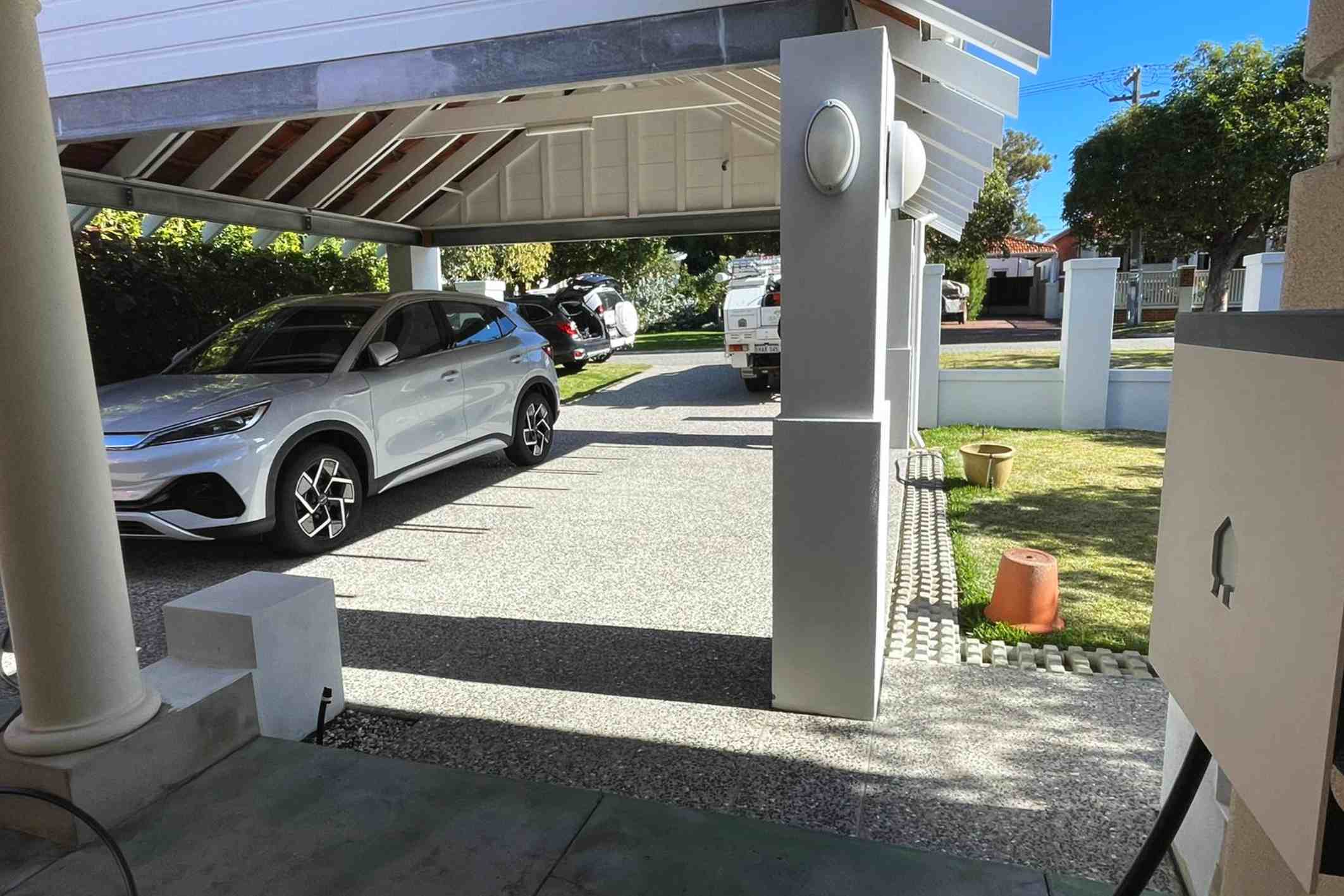 EV Charger Installation Costs in Australia: Homeowner's Guide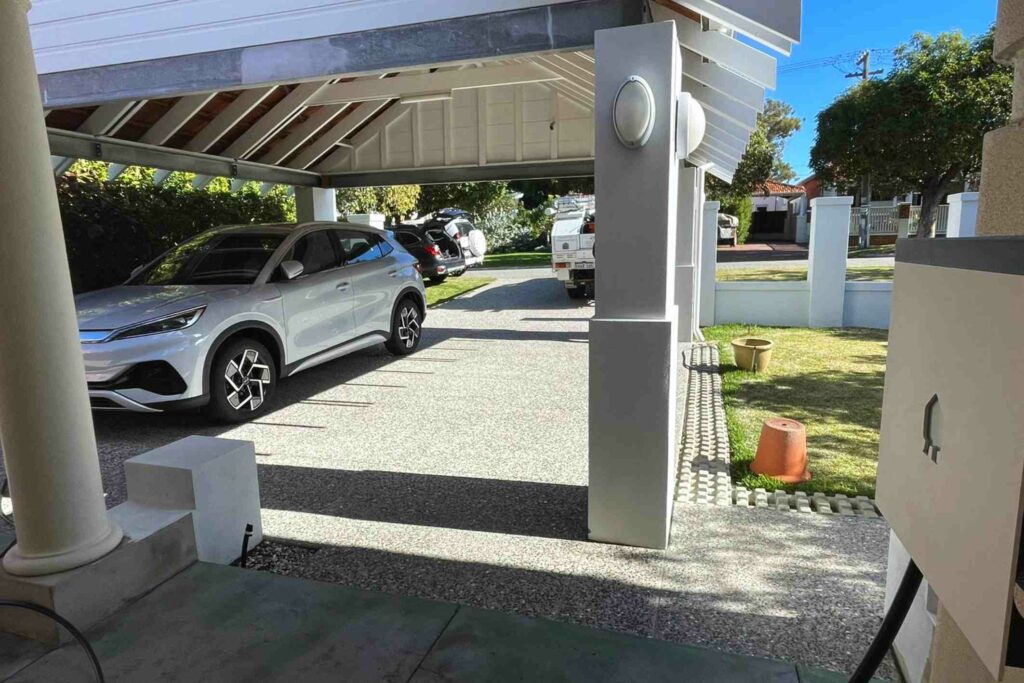 How much does it cost to install an EV charging station in Australia? If you're one of the many people looking to buy an electric vehicle, you'll of course be looking for the best solution to charge your car at home – and how much to budget for this.
The costs to add a charging station at your home will include two key categories. These are:
The cost of the charging station hardware itself, and
The cost of installation by a licensed electrician.
So let's take a closer look at both of these factors.
Cost factor 1: The EV charging hardware
Prices for home EV chargers can vary quite a lot depending on features (or lack of), but the better quality systems begin at around $1,500-2,000. There are two useful features to look for when choosing a home charger.
The first is dynamic load balancing, which can protect your home from blown fuses and overloading. The second is smart charging, which lets you optimise for off-peak rates and solar charging. Smart charging involves a little extra setup, however it can have several benefits. As one example the Smappee EV Wall can support charging that's up to 6x cheaper, and you can set charging times to suit your preferences.
Quality matters
It's also really important to choose a quality brand, because these products will be more durable, reliable and intuitive to use. Usability is definitely worth thinking about when you're using the system every day. We choose to supply the Smappee brand because its EV line is developed in Europe, ticks all the boxes above and has a user-friendly smartphone app for easy management.
Cost factor 2: The installation costs
Home EV charging station installation costs can run anywhere from around $700 for simple systems, into potentially thousands for complex installations. The first thing to consider is whether your electrical supply supports:
Single-phase charging of up to 7kW, which runs off standard 240-volt power. This is known as Level 2 charging, and many of the major EV manufacturers recommend this as a minimum level. Or,
Three-phase charging, which can charge at a rate of up to 22kW. Depending on your choice of EV, you can potentially charge up to three times faster if your home has three-phase power. However, take note that the AC charging limit is usually set by the car rather than the charger. Many EVs are set to a maximum of 11kW AC charging only.
Installation costs can vary depending on your current power system and if you plan to upgrade (where possible).
How can I tell if I have single or three-phase power?
The easiest way to tell if you have single or three-phase power is to look at the main circuit breaker of your switchboard. Single-phase households will have a single-pole breaker. Meanwhile, three-phase households will have a three-pole breaker. Most residential homes in Australia will have single-phase power.
Installation costs will also depend on how close the switchboard is to the installation point.
Some install cost examples
Where the switchboard and charging station are on either side of a wall, you might expect installation costs of around $600 for single-phase power and $800 for three-phase power.
If yours is a single-storey home with accessible roof space and installation up to 15 metres from the switchboard, you may be looking at installation costs of around $750-990 for single-phase power and $950-1300 for three-phase power.
And if yours is a double-storey home where the cable needs to be run from one side of the house to the other (known as up and over), this tends to add around $400-800 to the installation cost.
Of course, the numbers above are ballpark figures. Costs will vary based on your location and local trades.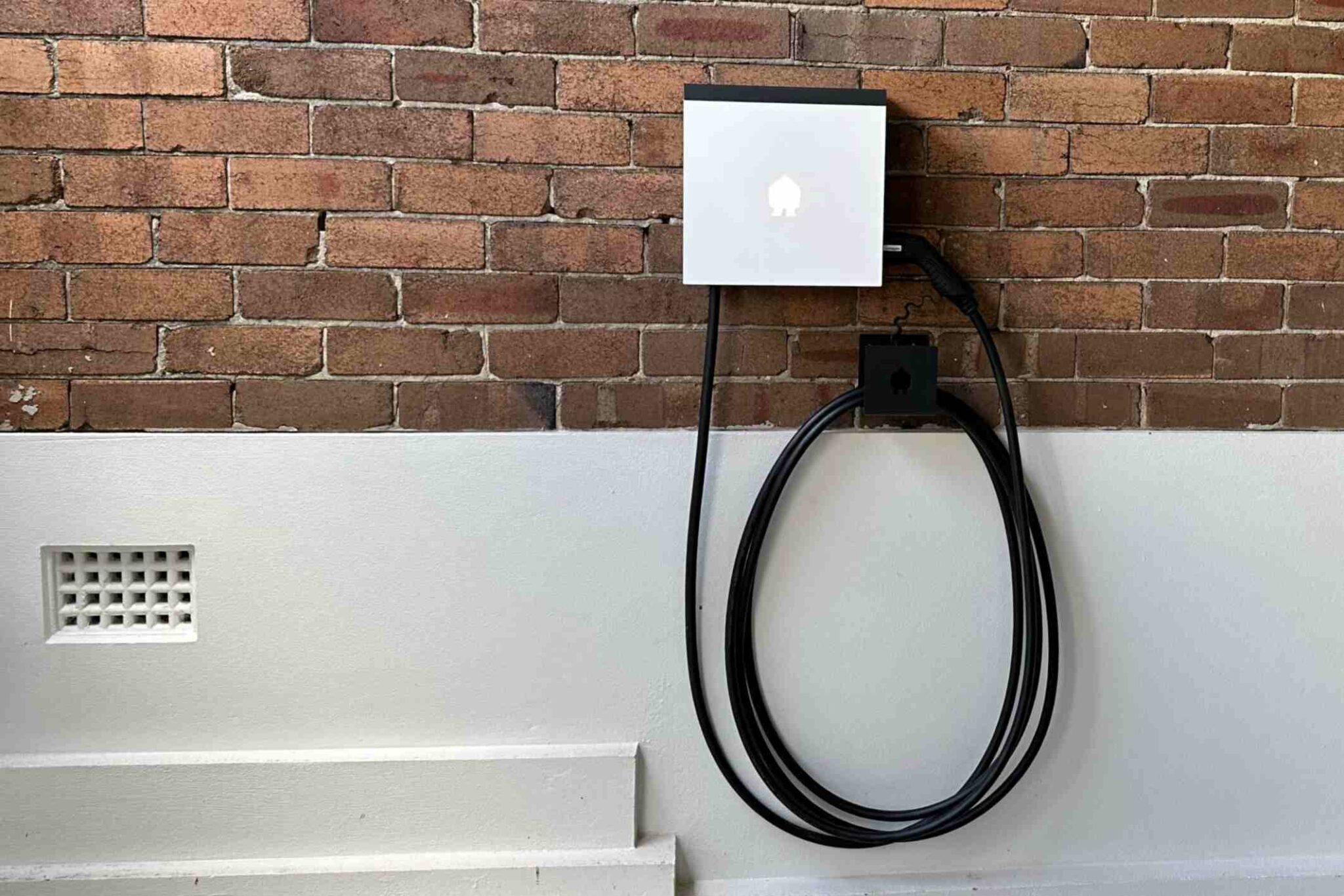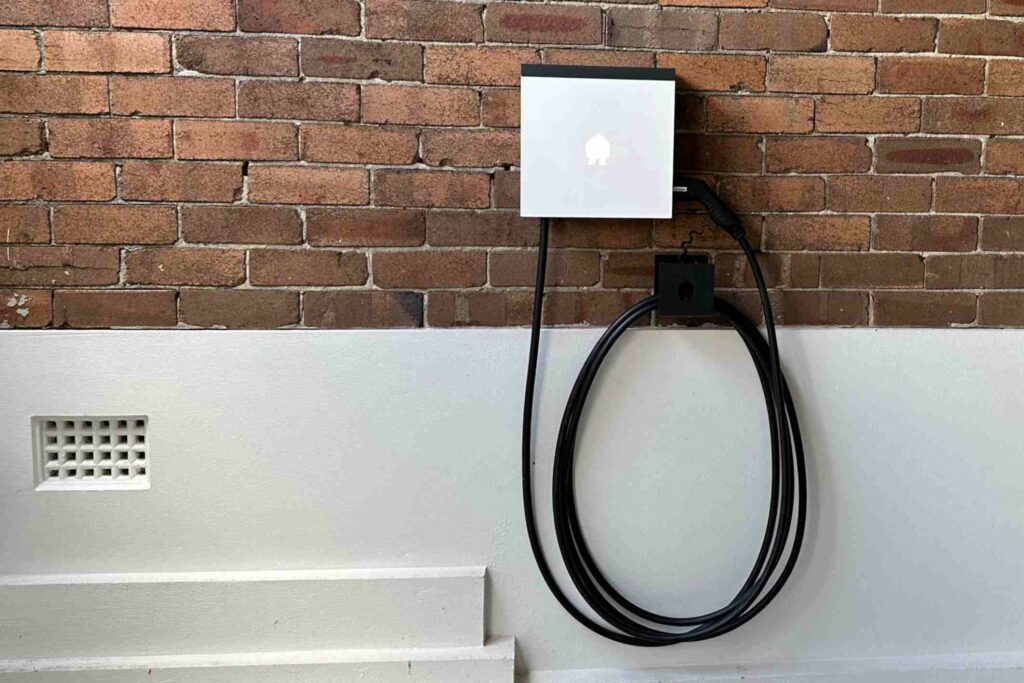 Other considerations for installation costs
You may also need to factor more into your installation budget in the following cases:
If monitoring equipment and/or extra communications cabling needs to be installed for smart charging features
If any trenching is required
If your switchboard doesn't have enough spaces
If the EV charger requires a type-B RCD installed. It's worth noting that many chargers include type-B or 6mA earth leakage protection. Or,
If you plan to upgrade to three-phase power.
To sum up
Although there can be some initial setup costs for home EV charging, you could soon be enjoying very low running costs for every kilometre you drive. The savings over time speak for themselves!
Get a quote for EV charger installation costs
Want to get pricing for your own home? Vista Power Technologies is the ideal first point of contact for EV charging at home. Our Melbourne team can ask the right questions and tailor a setup and quote to suit your needs without obligation. Contact us to today for pricing and advice, right across Australia.
Get in Touch for More Info
Phone us on 1300 878 287 or send a message…
Complete and submit the enquiry form below and we'll get back to you ASAP