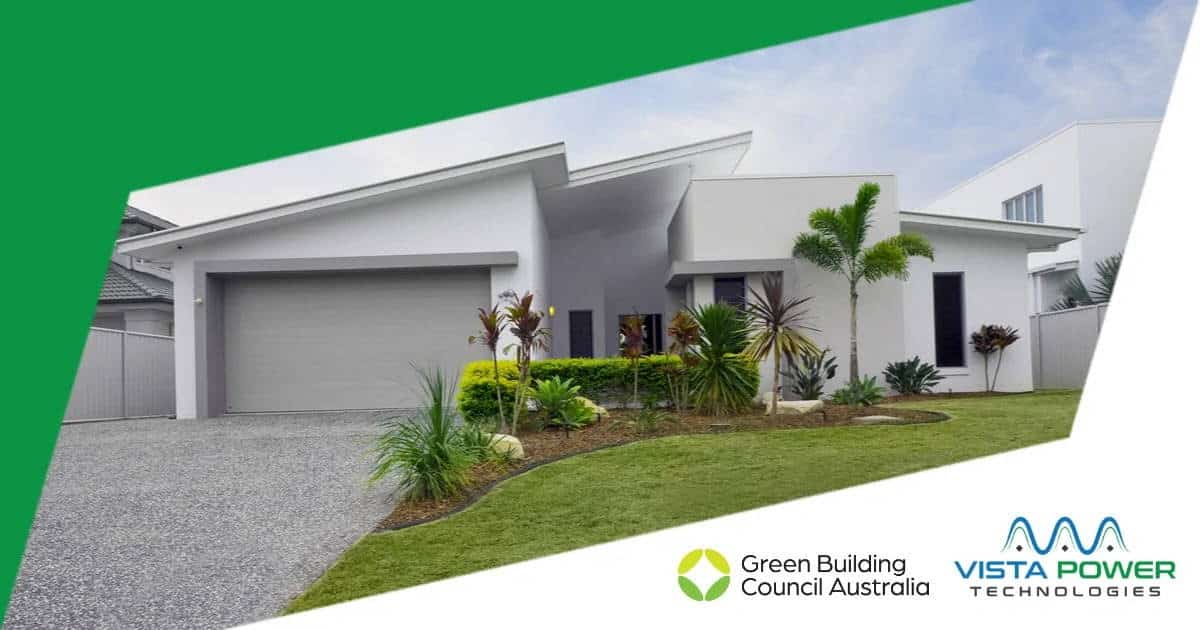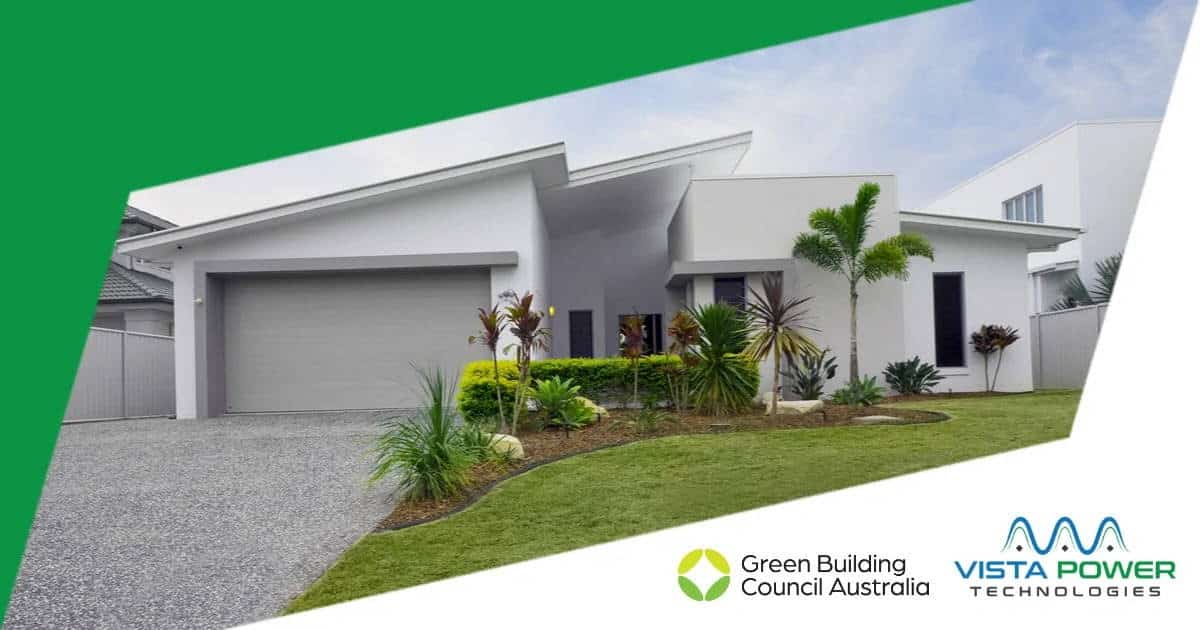 Vista Power Technologies is officially here to help when it comes to developing Australia's smart, sustainable, and connected new homes.
As of July 2020, we have proudly joined the Green Building Council of Australia (GBCA) as a Future Homes Associate Partner.
What does this mean? It means we will be working closely with the GBCA as they set the new standard for sustainable, comfortable, and healthy homes in Australia through their Future Homes program.
Why Future Homes?
It's expected that over half of the buildings that will exist in 2050 will be built after 2019, so Australia has an incredible opportunity to develop new standards in green living. Green Building Council of Australia (GBCA) is the not-for-profit industry association that developed the Green Star rating system. GBCA's vision is to create healthy, resilient and positive places and it brings together over 550 industry companies, investors, and developers as well as local, state, and federal governments to lead the sustainable transformation of the built environment.
GBCA's Future Homes program is setting a standard for newly built Australian homes that will be:
Comfortable and healthy to live in, created with products that are better for us.
Resilient to potential future climate change, including water efficiency and design that takes future changes like fires, floods, and heat stress into consideration.
Efficient and powered by renewables, to create a net zero energy home to the advantage of residents and the wider community.
How we are getting involved
GBCA is consulting with the wider industry to develop this future-proof standard, including Vista Power Technologies. We will be providing feedback on the possibilities and benefits associated with real-time energy monitoring and smart control of loads and appliances in households. We will also be developing a standard solution for households using the Smappee Infinity system, which opens up the options for IoT-connected (Internet of Things) devices and can be used for live sub-metering.
VPT Managing Director Sam Frost says that Future Homes presents an exciting opportunity to optimise the way we design and plan our homes. "It has become extremely obvious over the last few decades that we need to improve the way we consume natural resources and interact with energy to reduce our negative impact on the environment. We need to ensure our planet remains liveable for our future generations, including the wildlife we share it with. We need to actively implement strategies to slow and even reverse the damage that has been done to our planet."
"The Future Homes program is one way we can work to minimise our day to day impact on the environment by using smart and proven technologies to reduce emissions whilst maintaining a comfortable home environment. By implementing certain 'Green' technologies we can also create opportunities to save money by reducing energy costs."
So how does smart energy monitoring fit into Australia's future homes?
In a big, big way! Home energy monitoring systems (HEMS) will be key in reaching the net zero energy vision for new homes. They can help to identify high-use appliances, provide detailed insights, and control of home energy usage, and cut power bills in a time where electricity costs continue to increase.
Home energy monitoring can also open up an exciting world of possibilities for connected and IoT devices; allowing control over lighting, air conditioning, entertainment systems, smart speakers, connected appliances, electric vehicle charging and more.
The Telsyte Australian IoT@Home Market Study 2019 found over half of Australia's households already had at least one IoT home product installed by the end of 2018. It is also expected that each Aussie household will have more than 37 connected devices by 2023, with around half of those devices IoT-connected.
Telsyte's survey showed that almost a third of Australians want to modernise their home to make it smarter.
As Sam says, "What I think we will see in the future is a standard of homes that provide a high level of comfort and liveability, whilst requiring minimal energy from fossil fuels, along with utility bills that are a fraction of what they cost today."
How you can create your own smart home
Smart home energy monitoring is not just for brand new homes, apartments and townhouses – it's also incredibly easy to have your electrician install a system in your current home. The Smappee Home Energy Monitor or Smappee Infinity System is an ideal entry-level option to monitor real-time energy consumption, while the Smappee Infinity system opens up even greater options for connectivity and energy management. The Smappee Switch can be added to either solution to provide easy and remote appliance control, as well as a number of additional options such as gas and water monitoring. Simply get in touch to tailor a solution to suit your needs.
Learn more
If you're looking for more information about GBCA's exciting Future Homes initiative, you can follow this link for more details?
Get in Touch for More Info
Phone us on 1300 878 287 or send a message…
Complete and submit the enquiry form below and we'll get back to you ASAP