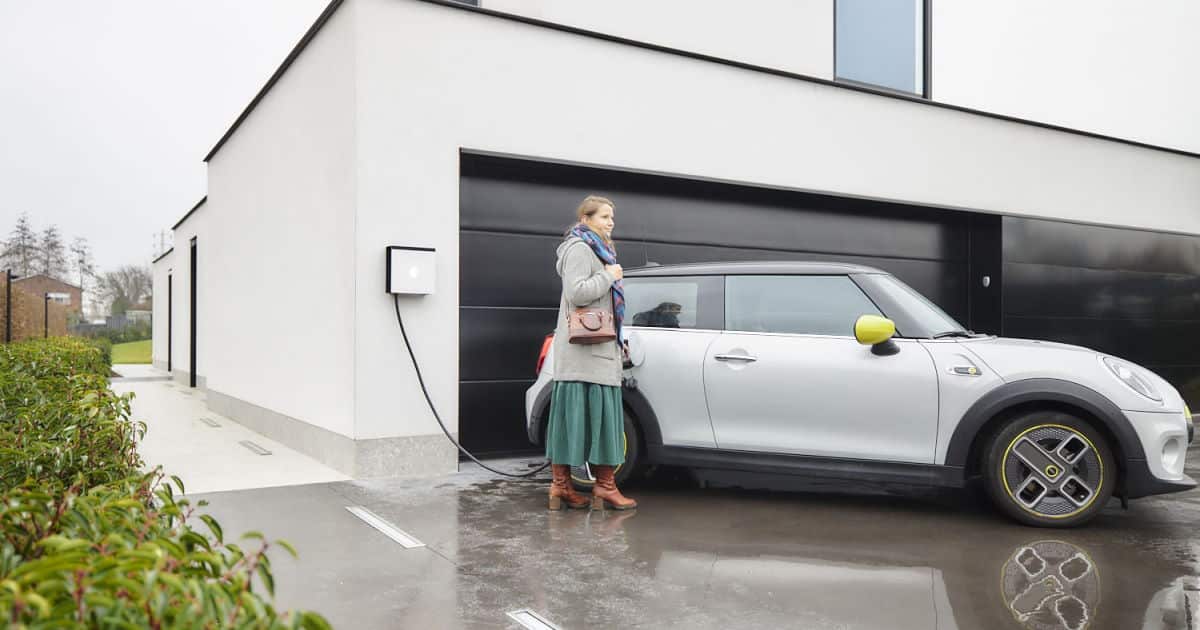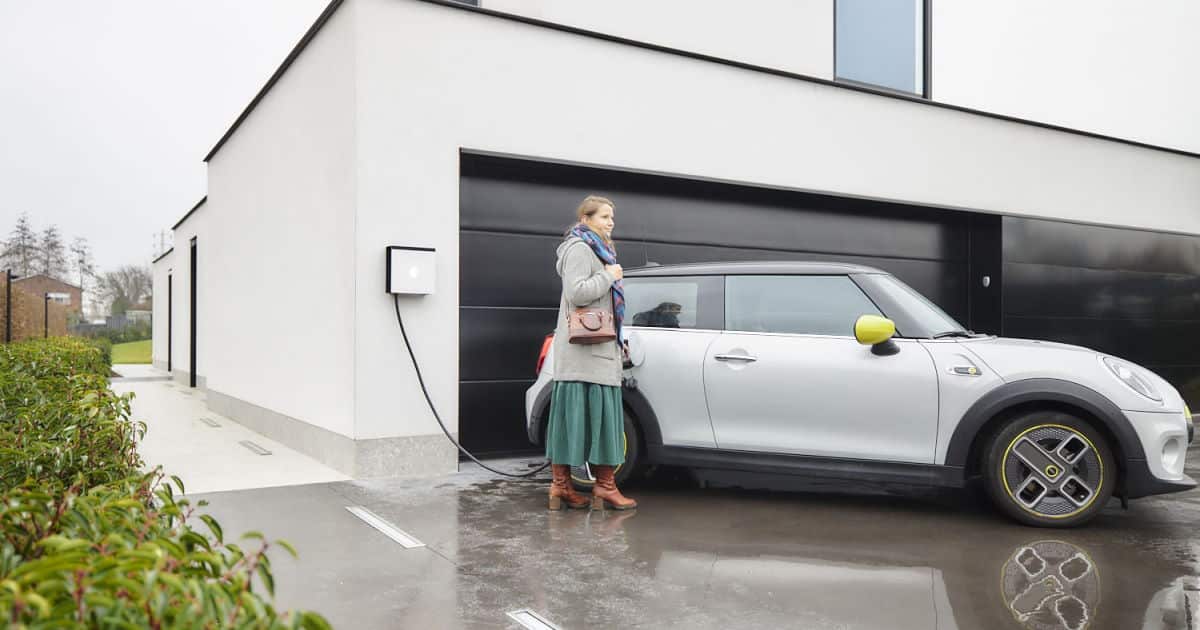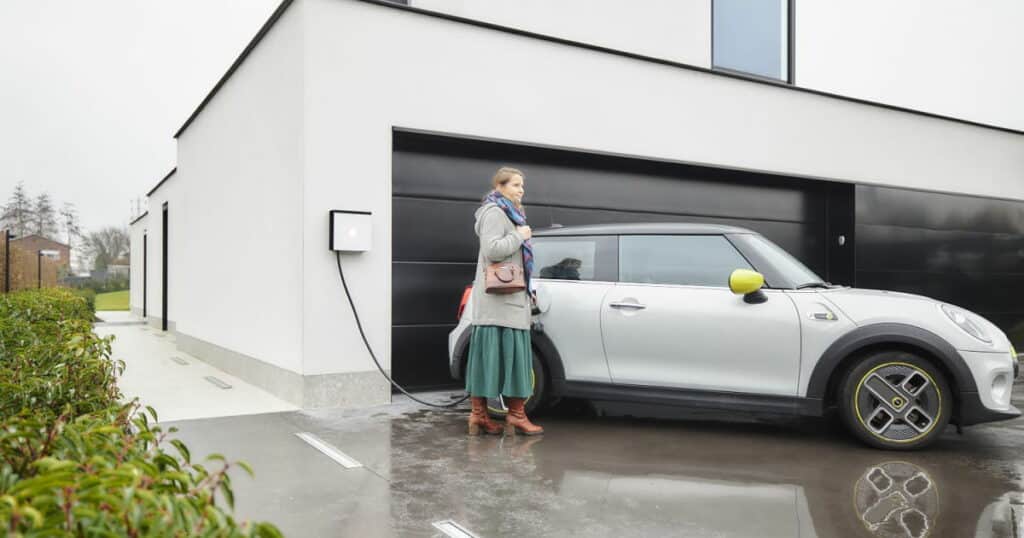 Residential developers around Australia are capitalising on the demand for smarter, more sustainable homes – and they're using one neat little box to achieve both. Smappee EV Wall combines EV charging and energy monitoring capabilities in one sleek yet richly-featured system. It's proving an ideal option for freestanding homes and multi-unit developments alike.
Why are sustainable features becoming so popular with home buyers?
The demand for smart and sustainable homes is on the rise. Energy efficient homes can fetch higher prices: around 2.4 or 9.4% higher respectively for a six- or seven-star rated home, compared to a three-star home. Home buyers are increasingly aware of both the environmental and cost savings that a sustainable home can bring. It simply makes sense that developers would meet this demand. However – until recently it's been a complex endeavour to include both energy monitoring and EV charging within new homes.
Smappee EV Wall is changing this. This small, attractive system barely takes up a small 30cm square on a wall and complements any architectural style. It looks great – but it's what's under the hood that has Aussie developers so invested.
What's different about Smappee EV Wall?
This European-designed charging station is unique in its design and functionality. Whether you're an architect, builder or developer, consider these features for your new builds. Your clients and home buyers are sure to love the benefits.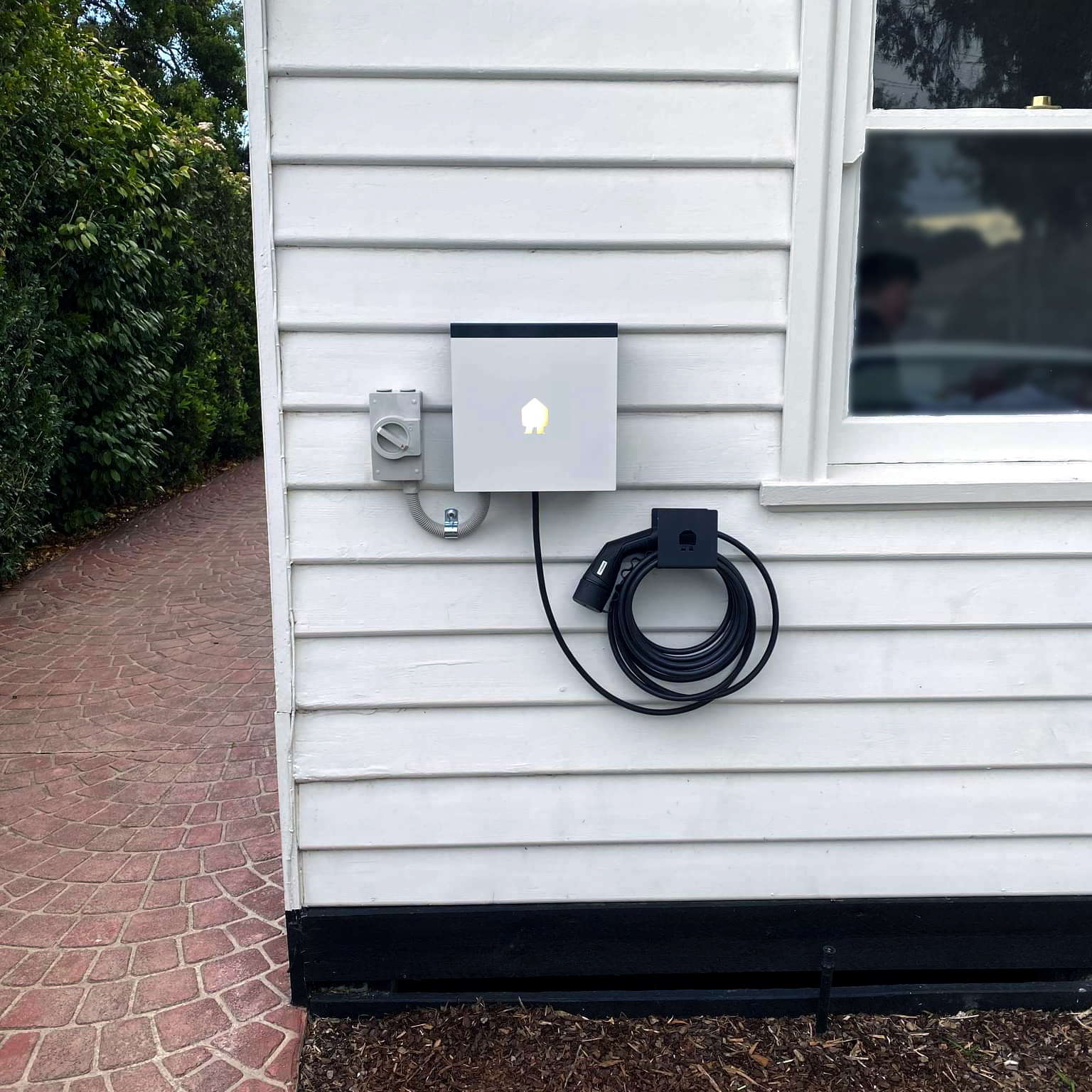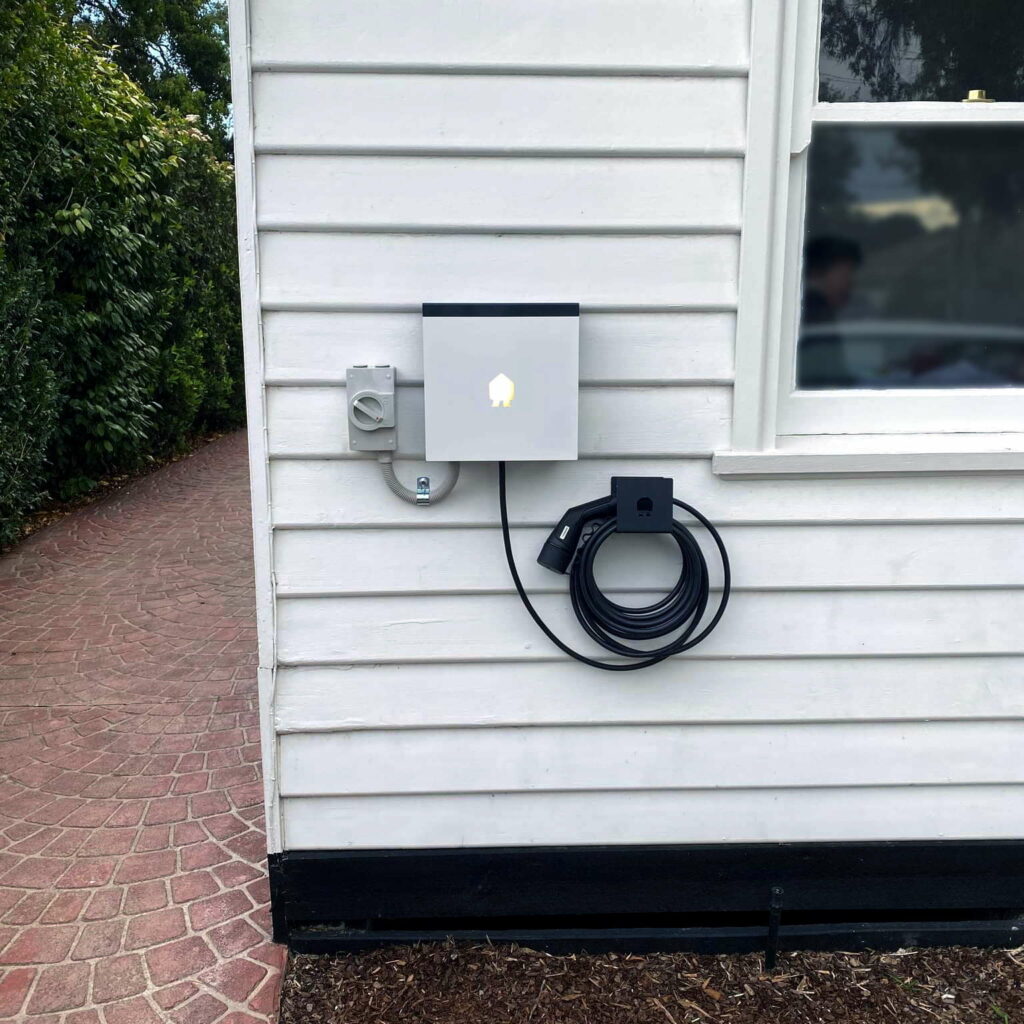 Optimised charging with solar power and off-peak rates
As an electric vehicle is plugged in to charge, the Smappee EV Wall can use Artificial Intelligence to optimise charging from solar power (if the building is equipped) and when the lowest electricity tariffs apply during off-peak times. Because the system can charge up to seven times faster than a regular socket, this supports faster charging when costs are lower. Smart charging schedules can be fully customised based on the home buyer's lifestyle and driving needs, using the Smappee app or dashboard.


Cost energy analysis and energy monitoring
Home buyers will be pleased that they can monitor their charging sessions, energy consumption, production and costs in real time through the app or dashboard. This makes it simple for households to keep their energy usage and costs low, adjusting settings to suit their preferences.
The Smappee EV Wall is fitted with overload protection, which means blown fuses won't be a concern when charging a vehicle from home. The equivalent model for commercial applications, called the EV Wall Business, can also support dynamic load balancing for both overload protection and solar-only or solar-optimised charging. This system is ideal for multi EVSE installations.
Because the EV Wall comes with an integrated Smappee Infinity system, this can also be set to monitor and control power consumption across the household. The system will also be expandable in the future to include water monitoring.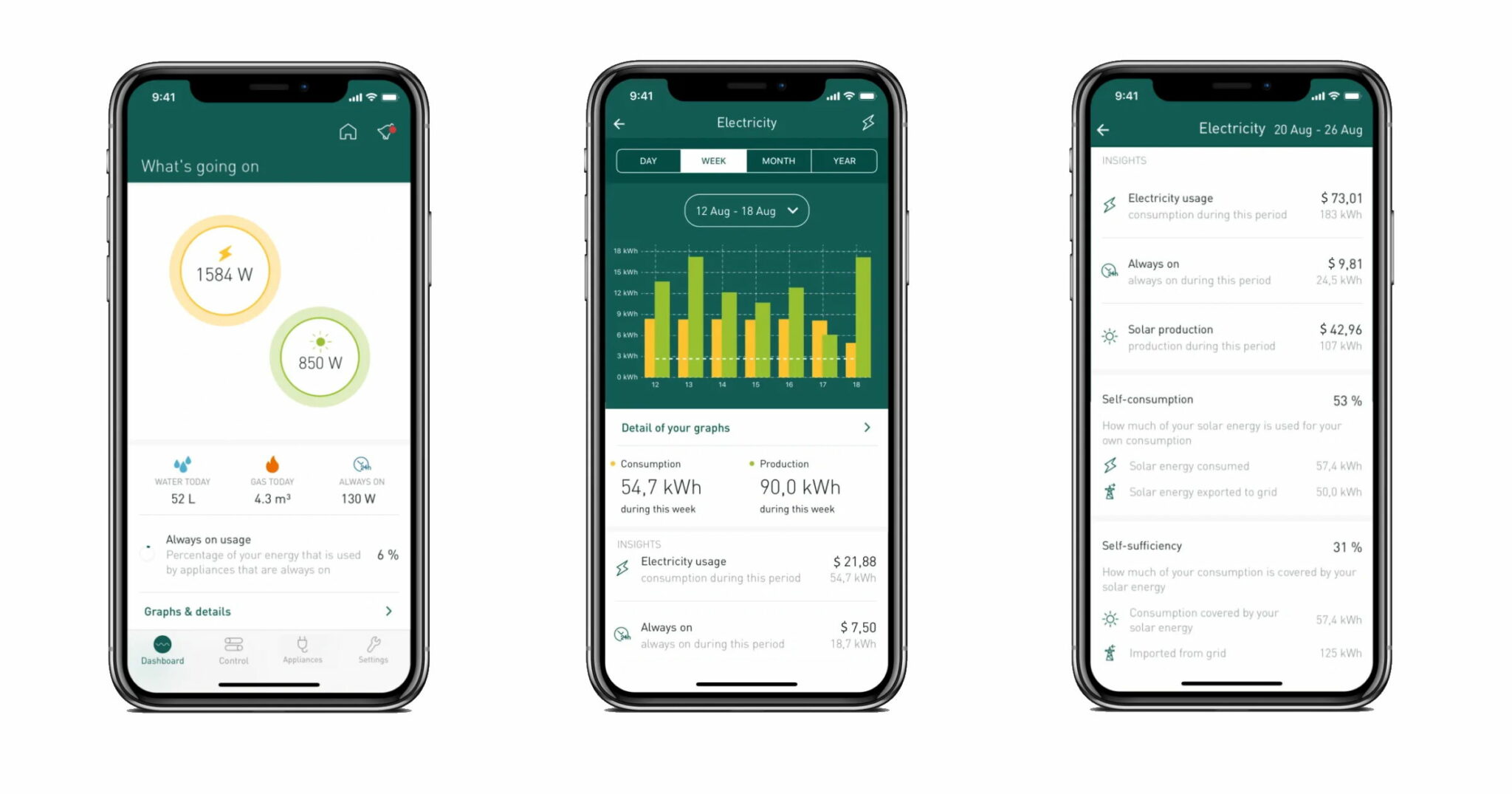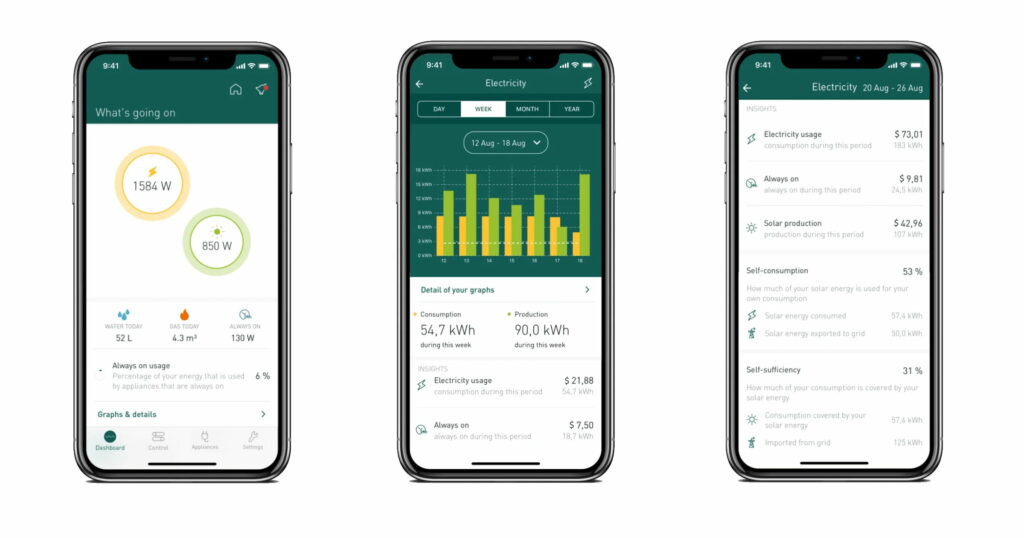 Multiple activation options to suit different development types
The Smappee EV Wall is incredibly flexible for residential homes because it offers multiple activation options.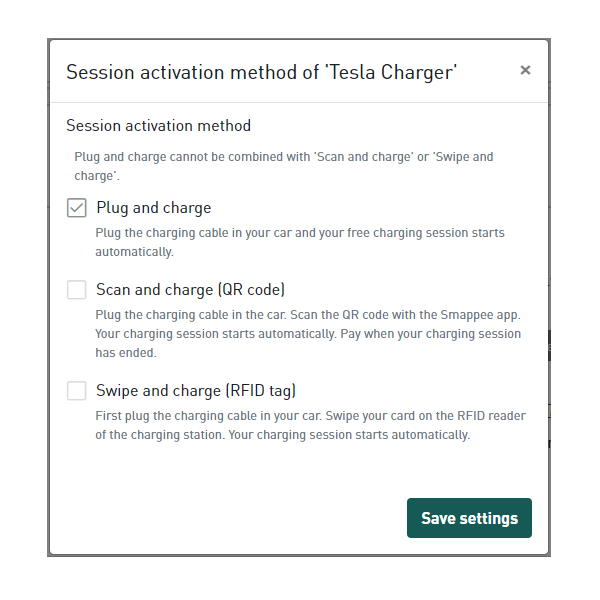 Plug and charge
If the plug and charge option is chosen, the system will be set to simply activate when any electric vehicle is plugged in. Anyone can plug their car into the charger and start charging. This activation method best suits applications where the charging station will be installed inside a garage or a private parking area. This method can be used with either simple charging or with smart charging enabled.
Swipe and charge
Swipe and charge provides access via an RFID card and gives greater control over who can use the charging station, enabling you to install a station in a shared area or on the front wall of a garage. Anyone with an authorised Smappee Smart Charge Card can plug in their car and wave the card in front of the light to start charging. This can be invaluable if you need to keep 'freeloaders' from using the system; for example, in the carpark of an inner-city apartment block. The RFID cards can also be linked back to each user to track usage or calculate billing.
Tip: For multiple charger installations such as in a hotel, motel or large carpark, the EV Wall Business and EV Base provide ideal capabilities.
Scan and charge
This third option enables the homeowner to monetise their Smappee EV Wall. Anyone with an electric vehicle can choose to plug in the connecter and scan a QR code to start charging, using an app to pay by Mastercard or Visa. The homeowner can choose to provide discounts right up to 100% for certain users. Scan and charge involves setting up a payment agreement via Smappee, so the homeowner can receive any payments periodically.
Homeowners can also switch between activation methods to suit their needs. For example, if they have a charging station outdoors at their holiday home and don't want anyone using it while they're away, they can simply disable the system. If they forget to flick it back off at the end of their holiday, no problem – they can control the system remotely!
Remote monitoring and EV charger control
When residential developers install a Smappee EV Wall in a new home, they can promise convenience to whoever buys the property. The resident will be able to use the Smappee app or dashboard to control the state and output of their charging system from anywhere with internet access. They can remotely start and stop charging, control the speed of charging, and update smart charging schedules to run at optimal times. The Smappee app is intuitive and designed to support both simple and advanced customisation.
Integration options for home automation
The Smappee ecosystem supports an exciting range of possibilities for home automation. Certain charging stations, thermostats, appliances and battery storage systems can be connected with the Works with Smappee network. The ecosystem also supports integration with third-party systems using IFTTT, Home Assistant, and some custom code on a Raspberry Pi.
No ongoing app reporting or control costs
Developers can install Smappee products without any concern about locking the home buyer into costly subscriptions, because there are no ongoing reporting or control costs involved. Once the system is installed, the resident is in control and can access their energy usage and controls via the Smappee app or dashboard. There is no subscription fee for Smappee users.
The Smappee EV Wall station can be installed in under an hour and works with any typical electrical supply, including 1-phase power up to 7.4 kW or 3-phase up to 22 kW. It's available with a Type 2 socket, or a tethered 2.5m or 8m type 2 charging cable to suit a range of parking scenarios.
Most importantly, it provides future-ready EV charging & energy monitoring for long-term value.
The Smappee EV Wall is a simple, smart and sustainable way to help your properties stand out in the market
To discuss solutions for your development project within Australia, contact the team at Vista Power Technologies on 1300 878 287. We're equipped to support implementations of any size, from single homes and townhouses to high-density buildings.
---
Social
Recent Posts
Get In Touch
Get in Touch for More Info
Phone us on 1300 878 287 or send a message…
Complete and submit the enquiry form below and we'll get back to you ASAP